NAIPU PUMP ,more than 30 years' experience in the production and supply of specialized slurry pumps and a complete range of pumping equipment grants NAIPU the ability to be in service for global clients of mining,quarrying,and power ,dredging industries.
NAIPU production Line is more and more automate and mature,stick to improving equipment automated degree and expanding the number and size of equipment to improve the production capacity,to provide more high quality products and quickest delivery time to our clients.
Modeling Workshop
Our Model Workshop covers over 2000 square meters. We have many kinds of patterns,Wooden Pattern,Aluminum Pattern,Lost Foam Pattern, Wax Pattern etc. All patterns are in strict accordance with suitable casting process. At the same time,all the stock patterns must be regular checked,so as to ensure the stability of the quality,and all patterns out-put and in-put of the warehouse must be entering ERP system,to ensure the inventory update the information timely and accurately.
Casting Workshop
Our Foundry covers 2000 square meters,has automatic production lines,the monthly casting capacity can reach 300 tons,and the maximum single casting weight is 8 tons. There are Resin Sand, Pre-coated sand ,lost foam casting and lost wax casting mould and other processing to meet casting requirements of different sizes and specific materials.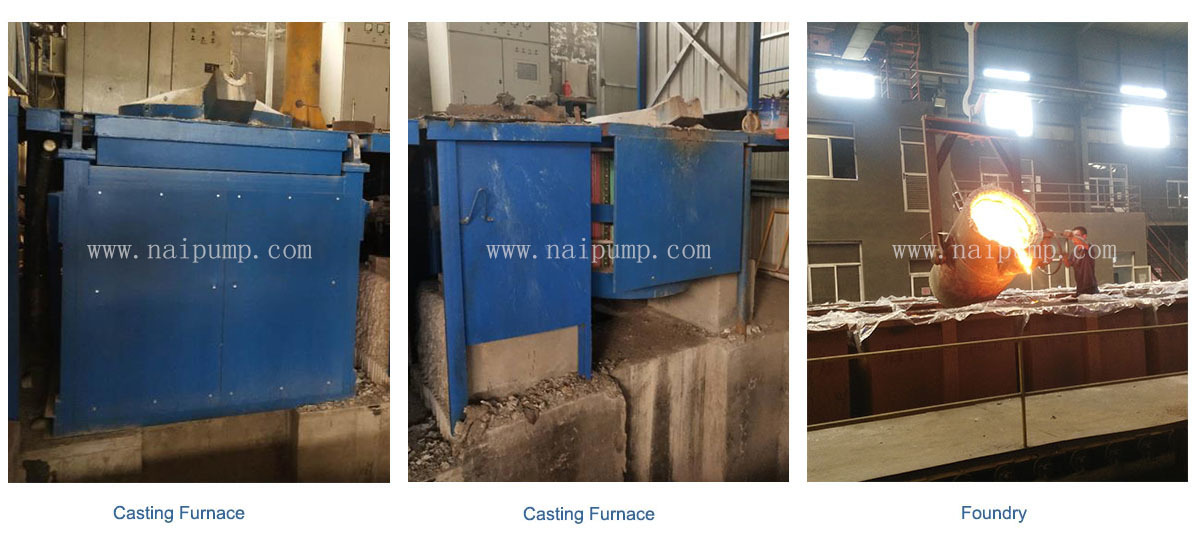 Heat Treatment Workshop
The heat treatment furnace are controlled by the computer,which can heat treat high chromium casting to improve the metallographic structure,thus further improving the casting performance.

Machining Workshop
Machining workshop covers an area of 4000 square meters, has advanced CNC vertical milling center,not only has high machining accuracy,stable and reliable quality,adopting computer control,so the parts processing good consistency.CNC double column vertical lathe can using two cutting tools at the same time processing,so the processing efficiency is high.And there are Machining equipment in machining centers.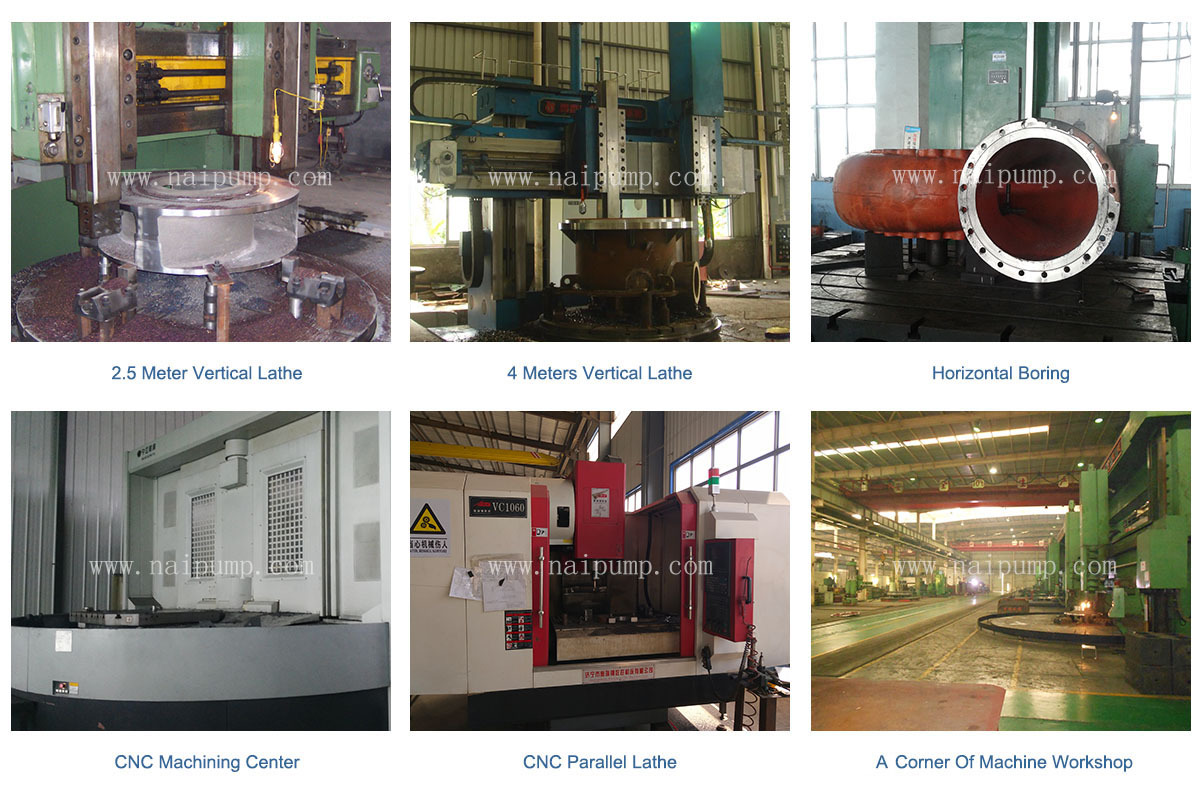 Assembly Workshop
Assembly workshop covers an area of 4000 square meters. with several working areas to do pump assembly,rotor assembly,vertical pump assembly,large pump assembly, static pressure inspection ,spray painting and packing area.The area of workshop is separate,each area completes its work independently, improving the assembly efficiency and guarantee the product quality.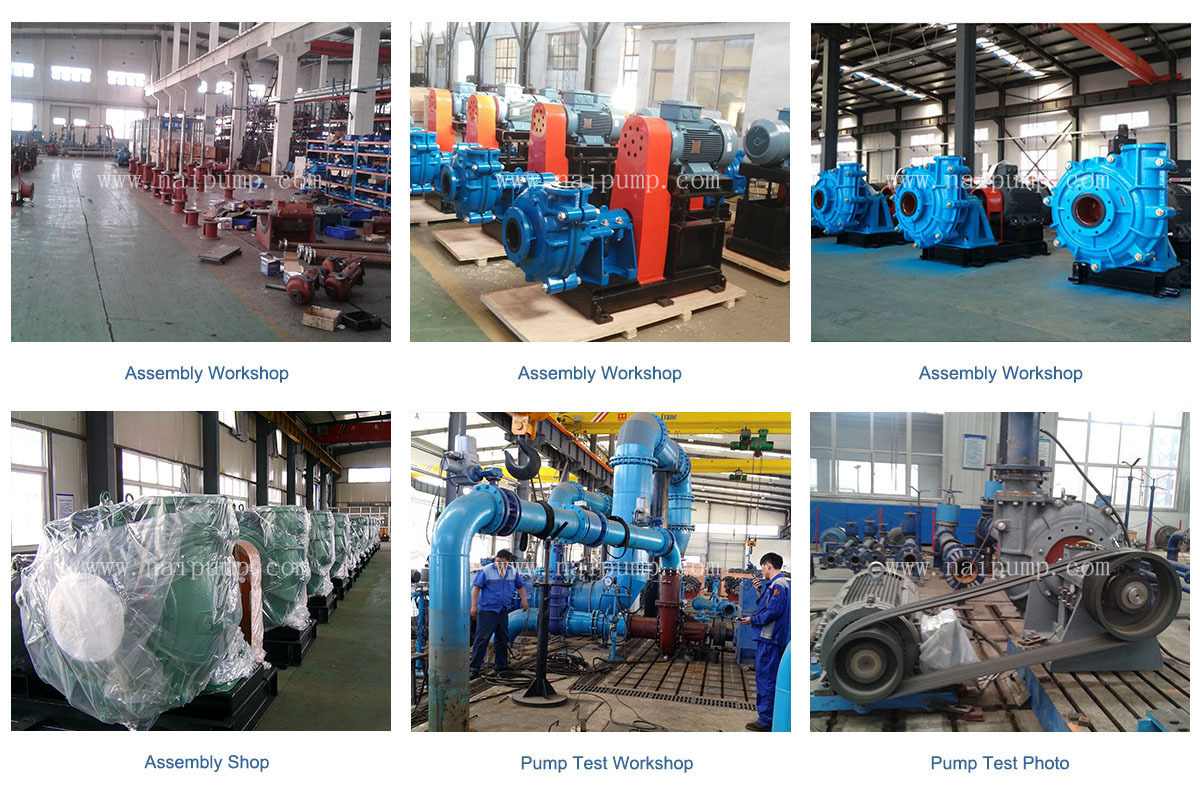 CONTACT US
---
ADD:
No.368,Xinshi North Road,Shijiazhuang City,China